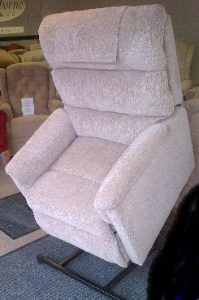 Lamborne riser recliner in beige ex. display model £599 cash & carry price.
Alstons Oregon 2 seater settee, end of range was £799 to clear £299 each cash and carry price 2 identical settees available.
We have a very high turnover of High Seat Chairs,  Riser Recliners & adjustable beds, therefore we often have ex-display models offered at discount prices. These models are only kept on display for a short time so the ex display furniture is as new.
This stock constantly changes so please ask for the current stock situation or call in and see for yourself, you won't be disappointed !
Ex display beds  big savings! hurry when there gone there gone!